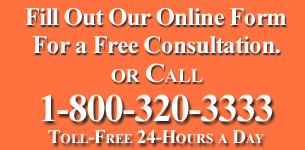 Animal And Dog Bites: Dog Bite Lawyer Attorney:
If you have been bitten or attacked by a dog you may be eligible to make a claim for compensation. The best way to determine your eligibility for compensation is through an experienced and skilled dog bite lawyer. You should take any medical evidence along with you when you go to see a dog bite attorney, as this will help the lawyer to determine the best course of action in order to maximize on your chances of getting compensation.
In some instances a dog attack could prove fatal, and if you have lost a loved one through a dog bite or attack you may be able to claim for wrongful death. Again, you need to seek the assistance of an experienced dog bite attorney, who will be able to advise you on the viability of your case and can put together a watertight lawsuit to maximize your chances of getting compensation for your loss.
It is important that you enlist the assistance of a dog bite lawyer as early as possible, whether for personal injury or for the wrongful death of a loved one. Delays could result in you becoming ineligible to claim due to statutes of limitation in operation in all states. Taking early action will enable the dog bite lawyer to gather all necessary information and put together a solid lawsuit to enable you to make your claim.
Thank you for choosing Lawcore.com!



Alabama (AL)
Alaska (AK)
Arizona (AZ)
Arkansas (AR)
California (CA)
Colorado (CO)
Connecticut (CT)
Delaware (DE)
Florida (FL)
Georgia (GA)
Hawaii (HI)
Idaho (ID)
Illinois (IL)
Indiana (IN)
Iowa (IA)
Kansas (KS)
Kentucky (KY)
Louisiana (LA)
Maine (ME)
Maryland (MD)
Massachusetts (MA)
Michigan (MI)
Minnesota (MN)
Mississippi (MS)
Missouri (MO)
Montana (MT)
Nebraska (NE)
Nevada (NV)
New Hampshire (NH)
New Jersey (NJ)
New Mexico (NM)
New York (NY)
North Carolina (NC)
North Dakota (ND)
Ohio (OH)
Oklahoma (OK)
Oregon (OR)
Pennsylvania (PA)
Rhode Island (RI)
South Carolina (SC)
South Dakota (SD)
Tennessee (TN)
Texas (TX)
Utah (UT)
Vermont (VT)
Virginia (VA)
Washington (WA)
West Virginia (WV)
Wisconsin (WI)
Wyoming (WY)
Washington D.C. (DC)


Dog Owners Sued By Parents
The owners of two German Shepherd dogs are being sued for negligence by the parents of a five-year-old boy who was mauled by the two animals.
Topic Added July 21st, 2006