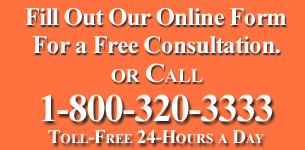 Construction Falls
If you are working in construction, then you already know the number one fear is a construction fall. There are many ways this can be totally prevented with the care and attention of yourself and with the ones you are working for. If you both pay attention to details, a lot of injuries due to falls can be prevented. Construction workers have fallen off just about everything, but the most common are floors and roofs. If an unprotected edge makes you worry about falling, donít just walk away as if itís someone elseís problem. Report it to your superior and get something done about it. This may not only save your life but countless others.
It seems like the smaller the project the higher the risk for the employee as the general contractor may think it is such a quick job that it is not necessary to install all the safety features. Sometimes this can be a fatal mistake. Many contractors have been killed when someone removes a sheet of plywood from a floor to use somewhere else and doesnít mark the area. Suddenly the floor that you knew was there a few minutes ago is gone and you are falling through the hole where you were walking a short time ago. Another fall factor is a ladder and if you remember to follow the three rules of climbing a ladder a construction fall may be avoided. Keep two hands and one foot on the ladder at all times or two feet and one hand. You will be surprised at how well this three point contact works in safety. To ensure your ladder doesnít slip on unsafe ground use a mudsill this can prevent a whole lot of problems.
Many construction workers have been killed by falling off scaffolds. This too can be prevented up to a point if you make sure guardrails are installed properly and you donít move your footing unless you look down first to see where you are. Guardrails are the only line of defense against falls. They should be installed along any open area that a person can fall through. The guardrails should have a top rail, a mid rail, and toe board secured inside the post or jacks. They should be installed as close to the edge as possible and must be able to withstand any weight likely to be applied.
If you find you are on a construction site, where guardrails are not installed then there is another alternative and that is you must use a fall arrest. A full body harness will stop falls within a few feet after you start falling. This must be worn when you are on a rolling scaffold and may require continual adjustment in order for the worker to accomplish the job he/she is doing, but it will protect you from a fall. It is very important when wearing a harness that the lifeline is attached properly.
Self extracting lines are also widely used in construction. This involves a line being anchored above the workers head and have it run down to the harness but there are two other options that can be followed safely, anchor and unit at the ridge of a pitch roof above the workers head or you can have an anchor and unit set on a flat surface so that the life line is drawn out by the worker in horizontal plane. The only way this can be used effectively is when the lines are attached properly, then it can be at its best to do the job it was made to do.
Construction accident falls can prove very serious and can result in debilitating and long term injuries or even death. Anyone that suffers a fall Ė or the family of anyone that is killed as the result of a fall Ė should seek legal advice as soon as possible. This will enable you to determine whether you are eligible to file a lawsuit against the responsible parties and you may find that you are eligible to a sizeable sum by way of compensation.
Thank you for choosing Lawcore.com!