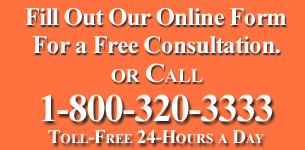 Trench Accidents
Every accident that occurs on a construction site can be horrific, but trench accidents seem to be the worst of all. Trenching exposes the construction worker to many dangers if the owner or general contractor has not put the proper safety measures in place to ensure that the worker is protected while carrying out his or her job. Of course a collapse or cave in are the most dangerous things that have to be guarded against. When this happens the injuries are often fatal, due to the worker being covered up in the blink of an eye. It can also be from drowning or fire in some cases.
There are many reasons a trench can collapse. A machine working too near the edge of the support wall may be the cause of it collapsing or if there has been a recent hard rain it could shift the gravel and end up collapsing. There are laws in place covering what needs to be done in the area of trench safety. OSHA mandates all employers to follow certain rules and standards to give the employee the best working conditions in terms of safety. These are state and federal laws that must be adhered to.
Contractors should inspect trenches on a daily basis to ensure that it is as safe as it can possibly be. There are other possibilities other than a cave in that can cause trench accidents. There is the possibility of cutting into underground utility lines. There is also improper shoring that can cause a cave in. Both contractors and employers should be aware of the signs of danger with this, such as watching for tension cracks, when the walls start bulging or if it changes slope, and bowing of the struts is another sure sign that something is wrong. If the sidewall softens or you can see a change anywhere it is time to get out of there and report it to a superior. All these things lead to someone's death and can be avoided if enough detail is paid to the trench lines and the visible signs that can be seen.
If the company adheres to the plans set by law it should avoid these problems. Both contractors and employers should know what signs to look for and deal with them promptly. A safe method for trench making should be taken very seriously to protect your life and those of your co- workers. When people get hurt there is always a reason and it may not be your fault so this is why in case of an injury you need to contact a lawyer immediately.
Just imagine if you get seriously hurt on the job. The medical bills alone would be enough to put you under significant financial stress. That doesn't even take into account what pain and suffering you will have to go through on your way to recover and it would prove devastating to your family. When a trench collapse happens, it is more likely the fault of the general manager or the owner if they haven't taken appropriate measures to keep you safe so the responsibility lies with them. See a lawyer trained in investigating accidents such as these and knows what to look for to prove your case. It could mean the difference between you struggling for the rest of your life trying to support your family or having the peace of mind that you and your family will be taken care of. If someone is killed in a construction accident, the family has the same rights as someone who was injured. They can seek a lawyer's assistance immediately and make sure their future is secure.
Thank you for choosing Lawcore.com!