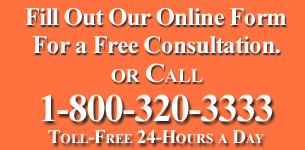 Employer Rights:
You become an employer as soon as you appoint even one employee. The American federal employment laws have certain rights and responsibilities that govern the way an employer-employee relationship should function. As an employer, it is very important that you understand your rights as well as your responsibilities towards your employees so that you can avoid unnecessary situations at your workplace and can also protect yourself in case one ever arises.
Employers need to know various rules that direct their workings with employees and also their own rights. These can be broadly classified as:
Appointing Employees:
When hiring any employee, it is important that the employer does not discriminate against any applicant based on his sex, nationality, religion, race, etc.
The employer does have the right to refuse someone a job if they do not feel the person would be appropriate for the position, provided there are no prejudices involved.
An employer also has the right to not hire someone who is using any drugs, but it has to be a current addiction and not any past problem that has been overcome.
An employer cannot refuse someone a job because they are disabled, but if the disability interferes with job performance, then the employer is within his rights to reject such job applications.
Salaries and Wages:
All employers are required to pay at least minimum wages to their employees. But if their employees regularly receive a minimum of $30 in tips every month, then an employer can pay the worker as little as $2.13 per hour.
Employers are within their rights in not paying overtime to employees in an executive or managerial level position. Such employees should have at least one or two subordinates working under them and also the right to hire and fire such subordinates. But if the management position is just a fancy title and not an actual position, then the employer has to pay overtime.
Employees do not have to be paid for time spent in commuting to work, unless such travel is outside the scope of the daily work commute.
Discrimination at Work:
An employer cannot discriminate against any person based on his religion, sex, race, nationality, and age.
Employers need not hire anyone who is not suitable for the job and this does not constitute discrimination.
Employers do not have the right to fire someone for complaining about discrimination.
Leave Policies:
Employers have the right to refuse paid vacation or sick leave to employees. But employers who do choose to give some paid time off to their workers should ensure that all their workers get the same benefits, otherwise it can be termed as discrimination.
Employers need not give paid maternity leave to new mothers, but if they do, then they have to provide the same to new fathers also. But they are required to give unpaid parental leave of up to 12 weeks in the first year of the newborn.
To check that an employee does have a medical condition, employers can ask their employees who ask for sick leave to provide a doctor's certificate.
Firing Employees:
An employer can fire an employee for any reason (provided it is not illegal) if there is no employment contract. Where such a contract does exist, the rules for firing are governed by the contract.
A fired employee does not need to be given a severance package, but if it was promised in their contract, then it has to be given.
An employer is not required to give a positive reference to a fired employee, but on the other hand employers cannot even unnecessarily badmouth the employee or else they face a defamation lawsuit.
These are the things that any employer should be aware of when employing a worker. If under any circumstances, an employer does face any legal charges brought forth by an employee, then they should take these charges seriously and get a qualified lawyer to help them with their situation.
Thank you for choosing Lawcore.com!



Alabama (AL)
Alaska (AK)
Arizona (AZ)
Arkansas (AR)
California (CA)
Colorado (CO)
Connecticut (CT)
Delaware (DE)
Florida (FL)
Georgia (GA)
Hawaii (HI)
Idaho (ID)
Illinois (IL)
Indiana (IN)
Iowa (IA)
Kansas (KS)
Kentucky (KY)
Louisiana (LA)
Maine (ME)
Maryland (MD)
Massachusetts (MA)
Michigan (MI)
Minnesota (MN)
Mississippi (MS)
Missouri (MO)
Montana (MT)
Nebraska (NE)
Nevada (NV)
New Hampshire (NH)
New Jersey (NJ)
New Mexico (NM)
New York (NY)
North Carolina (NC)
North Dakota (ND)
Ohio (OH)
Oklahoma (OK)
Oregon (OR)
Pennsylvania (PA)
Rhode Island (RI)
South Carolina (SC)
South Dakota (SD)
Tennessee (TN)
Texas (TX)
Utah (UT)
Vermont (VT)
Virginia (VA)
Washington (WA)
West Virginia (WV)
Wisconsin (WI)
Wyoming (WY)
Washington D.C. (DC)


Unable to select database