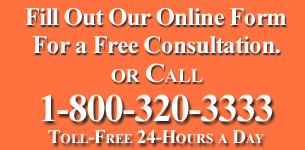 Healthcare Related Legal Topics:
Federal Lawsuit Against New Abortion Law
The introduction of a new Florida law concerning abortions carried out on girls aged 17 or under has resulted in a federal lawsuit being filed.
Topic Added August 2nd 2005
Eleven Lawsuits Filed Against Hospital
Eleven lawsuits have been filed against a hospital, all of them stating that the hospital had unhygienic and unsanitary conditions that caused serious infection.
Topic Added September 22nd 2005
Healthcare Corporation To Settle Shareholder Lawsuits
Following charges of providing misleading information relating to Medicare charges, Tenet Healthcare Corp. has stated that it will be settling federal class action lawsuits filed against it with the sum of $215 million.
Topic Added January 26th 2006
PHS Settles Lawsuit
Oregon based Providence Health System has settled a lawsuit relating to allegations that it charged higher rates for people that were not insured compared to those that did have insurance.
Topic Added June 23rd 2006
Legal Action Of Medicare Lawsuits
A lawsuit has been filed after refunds were mistakenly sent out to over 200 Medicare beneficiaries last month.
Topic Added October 9th 2006
Lawsuit Dropped By Activist
An activist has dropped her lawsuit against the federal government over her right to use marijuana for medical reasons.
Topic Added May 16th 2007
De Niro Asks For Lawsuit To Be Dismissed
Hollywood actor Robert De Niro has asked courts to dismiss a lawsuit that has been filed against him over an insurance payout for delayed filming of one of his movies.
Topic Added May 23rd 2007
Thank you for choosing Lawcore.com!



Alabama (AL)
Alaska (AK)
Arizona (AZ)
Arkansas (AR)
California (CA)
Colorado (CO)
Connecticut (CT)
Delaware (DE)
Florida (FL)
Georgia (GA)
Hawaii (HI)
Idaho (ID)
Illinois (IL)
Indiana (IN)
Iowa (IA)
Kansas (KS)
Kentucky (KY)
Louisiana (LA)
Maine (ME)
Maryland (MD)
Massachusetts (MA)
Michigan (MI)
Minnesota (MN)
Mississippi (MS)
Missouri (MO)
Montana (MT)
Nebraska (NE)
Nevada (NV)
New Hampshire (NH)
New Jersey (NJ)
New Mexico (NM)
New York (NY)
North Carolina (NC)
North Dakota (ND)
Ohio (OH)
Oklahoma (OK)
Oregon (OR)
Pennsylvania (PA)
Rhode Island (RI)
South Carolina (SC)
South Dakota (SD)
Tennessee (TN)
Texas (TX)
Utah (UT)
Vermont (VT)
Virginia (VA)
Washington (WA)
West Virginia (WV)
Wisconsin (WI)
Wyoming (WY)
Washington D.C. (DC)