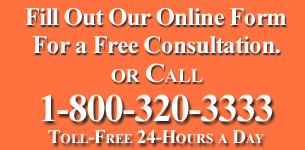 Premises Liability Related Legal Topics:
Jury Awards $4.5 Million To Three Families
A Jackson County jury has awarded $4.5 million in actual damages to three families that claimed the stench from a local hog farm was causing a nuisance.
Topic Added October 4th 2006
Hefty Fine For Health Service
The UK's National Health Service has been fined seven and a half thousand pounds (about fifteen thousand dollars) after an elderly visitor to the hospital fell and died as a result of his injuries.
Topic Added April 4th 2007
Mets Fan Files Lawsuit
A woman who was seriously injured at Shea Stadium in New York when attending the opening game of the New York Mets has filed a lawsuit.
Topic Added May 17th 2007
Thank you for choosing Lawcore.com!



Alabama (AL)
Alaska (AK)
Arizona (AZ)
Arkansas (AR)
California (CA)
Colorado (CO)
Connecticut (CT)
Delaware (DE)
Florida (FL)
Georgia (GA)
Hawaii (HI)
Idaho (ID)
Illinois (IL)
Indiana (IN)
Iowa (IA)
Kansas (KS)
Kentucky (KY)
Louisiana (LA)
Maine (ME)
Maryland (MD)
Massachusetts (MA)
Michigan (MI)
Minnesota (MN)
Mississippi (MS)
Missouri (MO)
Montana (MT)
Nebraska (NE)
Nevada (NV)
New Hampshire (NH)
New Jersey (NJ)
New Mexico (NM)
New York (NY)
North Carolina (NC)
North Dakota (ND)
Ohio (OH)
Oklahoma (OK)
Oregon (OR)
Pennsylvania (PA)
Rhode Island (RI)
South Carolina (SC)
South Dakota (SD)
Tennessee (TN)
Texas (TX)
Utah (UT)
Vermont (VT)
Virginia (VA)
Washington (WA)
West Virginia (WV)
Wisconsin (WI)
Wyoming (WY)
Washington D.C. (DC)